Hear from Our Satisfied Clients
Real Stories, Real Results
Welcome to our Testimonials page, where you'll find real stories shared by our satisfied clients who have experienced firsthand the exceptional results achieved by partnering with Myers. From significant cost savings to increased employee satisfaction, streamlined processes, and improved productivity, our clients' testimonials highlight the tangible benefits that our dedicated team has delivered. Take a moment to read through these authentic testimonials and discover how Myers can transform your benefits program into a true success story.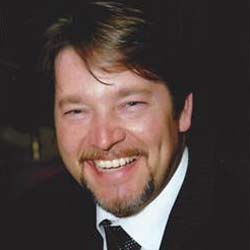 We were very satisfied with the service & knowledge that Myers Benefit Consulting provided us. We had just received our renewal from our existing provider and just wanted to compare. Jim personally met with myself and our plan administrator to review our staff needs. The information was clearly detailed, which made the decision easy. Jim conducted an employee meeting to answer questions before changes were made. Our staff really appreciated the presentation & answers. I highly recommend Myers Benefit Consulting to anyone looking for a Benefit Consultant.
President | On-Track Supplies and Equipment Ltd.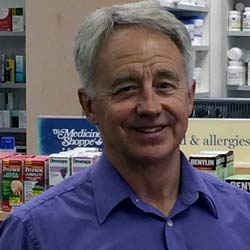 Myers Benefit Consulting looks after both our company retirement plan and our health program. We were surprised and pleased with the quality of benefits we could get as a small employer. The myHSA program provides the flexibility my staff need, and the app is super easy to use. We love it!
The Medicine Shoppe, Grande Prairie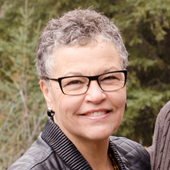 Grande Spirit Foundation is a non-profit Housing Management Body providing affordable housing to seniors and families in Grande Prairie and surrounding communities.  Myers Benefit Consulting has managed our Employee Benefit package for several years and the quality of service we receive is outstanding.  Both Jim and Christy are personable and responsive.  The suggestions, advice and expertise Jim has offered over the years have helped us improve and enhance our benefits, resulting in the best available benefits for our employees within budget constraints.  I am confident to recommend Myers Benefit Consulting to any organization that requires a Benefit Administrator.
General Manager | Grande Spirit Foundation

When I purchased Lang Locks in 2013, I inherited Myers Benefit Consulting along with our extended health program. Admittedly, at the time I knew nothing about benefits. As every company does, every year I receive numerous calls from people I have never met, from companies I have never heard of who operate from provinces outside of Alberta. A few years back, I fell for their empty promises and moved to one of these companies. Almost immediately, I regretted my decision. The first time I tried to call the individual who 'sold' me on moving to ask some questions, they were nowhere to be found. Anytime my administrator called in, she received a different person. My renewal date couldn't come fast enough. When you go to Myers Benefit's office, Jim makes it a priority to introduce you to his team, that way you always know the individual you will be speaking to. I recommend Myers Benefit Consulting to anyone looking for extended health care.
President | Lang Locks and Security Solutions
Myers Benefit Consulting has been so easy to work with, providing quick service and solving all of our issues without hesitation. The plans they offer are competitive and compatible with larger companies, but with the hands-on feel of a smaller organization. Our employees appreciate the benefits that we as a company are able to provide them—equal or better than a lot of larger organizations. The flexibility to change our program when needed is greatly appreciated as we continue to grow as an organization. Highly recommend Myers Benefit Consulting — they really are benefits that work.
HR Manager | Compass Access Solutions